Contact
Get in touch or visit Patrick at the Reverspective Studio

Patrick Hughes

Reverspective Ltd.
72 Great Eastern Street
London EC2A 3JL
Tel: +44 (0)20 7256 0034



Please note: Patrick does not sell work direct to the public,
please contact his dealers if you would like to buy his work.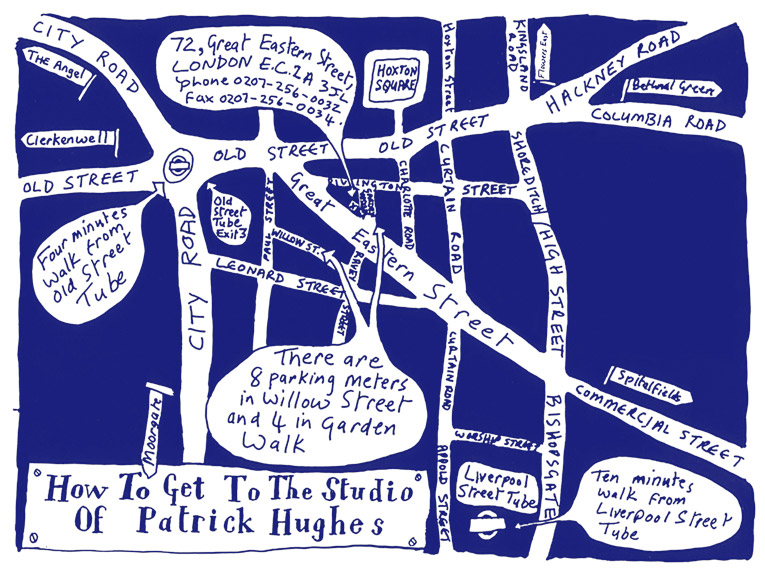 View Patrick's work at Flowers Gallery
Flowers Gallery represent all works made by Patrick Hughes. Paintings, prints, books and videos can all be purchased from the gallery. For further information or viewings please contact Flowers Gallery.
London

82 Kingsland Rd,
London E2 8DP
Tel: +44 (0)20 7920 7777



London

21 Cork Street,
London W1S 3LZ
Tel: +44 (0)20 7439 7766



New York

529 West 20th Street,
New York NY 10011
Tel: +1 212 439 1700